Vacation Rentals now at your fingertips.
Type www.google.com/hotels on your phone and you will come to a site that looks like this: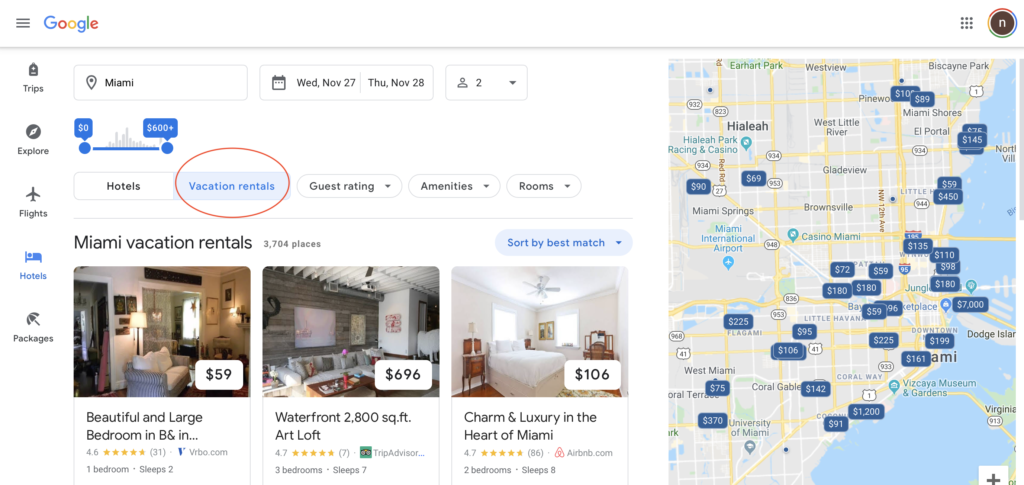 Google is now promoting vacation rentals from Airbnb, Homeaway and other platforms and that has brought short term stays to a whole new level. Google is promoting the option on mobile devices for now. But soon the option will be available on desktops and laptops. For those who thought that vacation rentals in private homes would be a trend that would pass, this is bad news. The industry is too big at business and it is here to stay.
Let the World know
If your building suffers from illegal vacation rentals, or if you simply do not allowt
Travelers just look for places to stay and Google gives legitimacy to the industry. It is therefore very important to educate travelers to check their books at www.airbaware.com as a routine. And it is important for Airbnb-Free buildings to be there when they do.