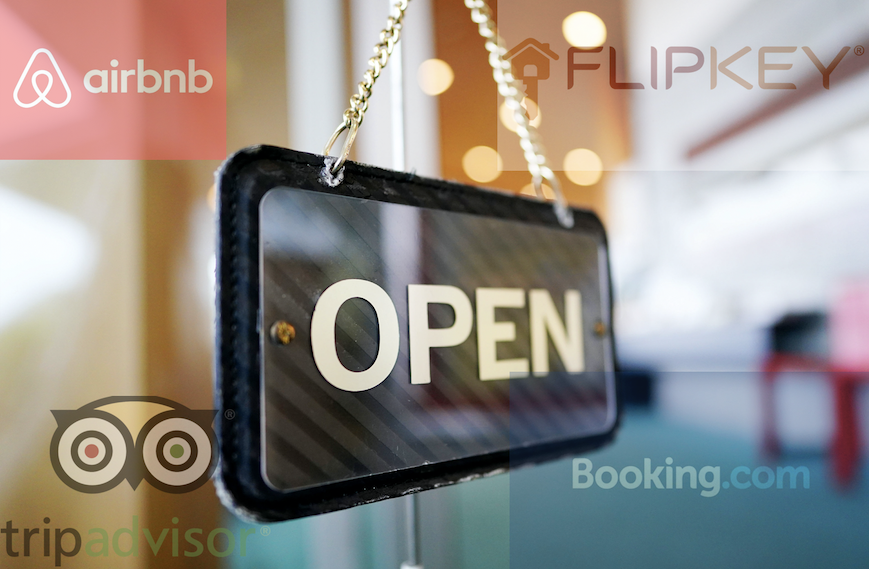 While hotels are following the orders to shut their doors it is still very easy to find Airbnbs also in buildings that do not allow vacation rentals.
We did a ransom search on vacation rental listings in Miami, where the virus at the moment is hitting extremely hard. The dates we tried to book were April 10- April 14. Here is what we found:
VRBO.
While VRBO has blocked all vacation rentals until May 2.

Airbnb.
Airbnb has not set up restrictions. This means that there are plenty of Airbnb rentals offered to the public during the lock down period. It is up to the hosts to black dates and plenty of hosts do not do that.
Flipkey.
Flipkey has no restrictions and are open for business
Misterbnb.
We were not able to book at any listings on Misterbnb
Booking.com
Open for business and not hard to find private accommodation
Expedia
Expedia is a bit more cumbersome but there are listings and accommodation available.
Tripadvisor
No problem to book accommodation
We leave it up to the reader to pass judgment, but at the same time we question the ethics of million dollar companies that do not secure the safety of the public as well as possible.